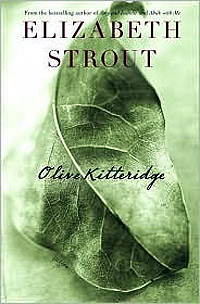 Funny, I remember exactly last year, in the United States, when I read Junot Diaz had won the Pulitzer Prize. I read it on the New York Times, and was very pleased because I had actually read an interview with Junot Díaz a few months before on the Washington Post - which I used to read every morning sipping my black coffee, God I miss those times!

Even funnier, after one year in the United States, I never got to buy Junot Díaz's book,
The Brief Wondrous life of Oscar Wao
, but bought and read his first hit, Drown. I bought his Pulitzer Prize winning book only in Frankfurt, Germany, after sitting and crying for 8 hours in a lonely, sad and heart-breaking Lufthansa flight (boy, am I dramatic!). Well, I am particularly sensitive also because, 8 months after I bought the book, I am finally reading it. Which adds to the list of funny coincidences: I am reading the 2008 Pulitzer Prize book at the same time as they were awarding the 2009 Pulitzer Prize for Fiction.
I remember reading that junot Díaz was awarded the Pulitzer on the kitchen counter of a wonderful house in Bethesda, MD. It was night, I was probably chatting with some of my friends in Brazil and having a look at the news, trying to study and improving my English as much as I could. When I saw Diaz's picture, I smiled: I felt a sort of empathy with him from the time I saw his picture on the Washington Post. A University Professor (the career I've always wanted to pursue) at MIT (one of the best Universities in the World), a Latino, an Immigrant in the USA who would not adapt back to Dominican Republic as well (welcome to my world), and finally a nerd who reminded me of my ex-boyfriend with his love for Marvel and DC comic books, a Spiderman and Wolverine aficcionado, who seemed to know everything about Star Wars, the Jedi, the Dark Side of the Force, and so on.
Now, a year later, I am reading about the
2009 Pulitzer Prize
:
Elizabeth Strout.
The empathy, I have to say, is not the same, although I did enjoy to hear she is from Maine. Having been in
Maine in the summer 2008
, I have wonderful memories of those places. It is also nice to hear she is a teacher - another thing we have in common.
Her book,
Olive Kitteridge
, is a collection of short stories whose main character seems to be Olive, a middle-aged woman who "understands that life is lonely and unfair, that only the greatest luck will bring blessings like a long marriage and a quick death. She knows she's been rotten; she has regrets. She understands people's failings — and, ultimately, their frail hopes", as columnist Louisa Thomas wrote in her
New York Times review of the book
.
I am actually really interested in reading her book. As strange and maybe even a little ridiculous as it may sound, I myself am coming to understand that life is lonely and sometimes unfair. Plus, after my last experiences, I can't believe in marriages or long-lasting relationships any more. And this is definitely making me feel empty inside and is increasing my bitterness and my pessimism. I am not saying I am completely hopeless and recklessly bitter with others. No, I still want to believe that things can change and I am trying as hard as I can to make things happen - or at least to find strength enough to make things happen. I am not sure that reading about a bitter woman would help me regain my lost optimism about life in general, but am sure it can give me nice insights.

In fact, I don't think I need to see things any differently from how I am seeing them now. Things will not change for me. Life is what it is: marriages don't last, diseases come and take hold of the best families, relationships are hard, life is lonely. These are just inalienable truths we need to learn to live with. And we need to accept. Maybe we just need to be more realistic, accept life for what it is and stop dreaming of fairy-tales. This would definitely help...as Junot Díaz put it in his book, "you can't regret the life you didn't lead", which actually fits very well in my current life.