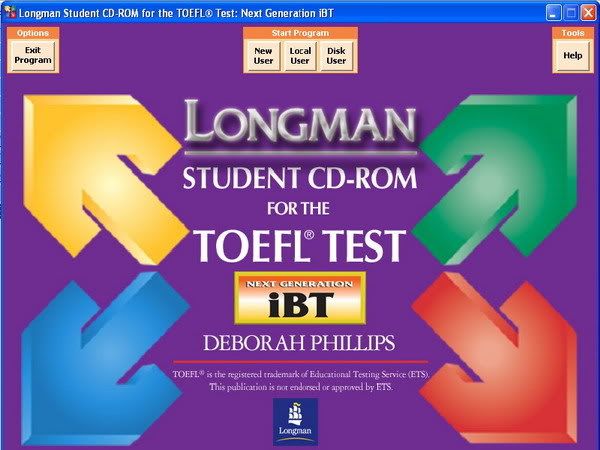 And here I am, still in the United States but once again behind a desk, in front of a blackboard...yeah, you got it!! I started studying again (thank God!). Today I had my first class, with new classmates who are completely different from my previous ones.
But wait, let`s start from the beginning! It`s been ages that I haven`t written one single word about my life here and this post has started at the very least without any context (oh, my gosh!! what did I do with my 5-year linguistics classes?). Let`s start again: I am taking TOEFL classes at LADO for the second time. From October to December 2007 I took classes in this same school, but in the Silver Spring building. Since they seem never to have TOEFL classes at Silver Spring, I decided to come to Washington DC LADO and take my next level here. So far, it seems it`s been a good choice. The class is much bigger (12 students, I think). Most of them are au pairs like me, and they come from all over the world: Russia, Poland, Germany (of course!), France, Peru, Macedonia, Moldova, Mongolia. For a change, I`m the only representative for Brazil (and Italy, only nobody know it yet). Also, the atmosphere in DC is nicer...I`m really excited!
In this first class, beside meeting the classmates, I met my teacher, Mark Stoneman, who seems very nice. He started the class with a nice talk about the course and our needs, but he grabbed the chance to give us a lot of homework (read this, read the news every day, read that, write a journal, write every day, listen to npr, watch pbs, etc.). This is why I decided to come back to my blog: see if I can leave short posts every day, so that I can get what Mark called "fluency in writing". It shouldn`t be hard since I really enjoy writing, specially in English. Besides, my post will be back to its first and main objective: making me improve my English writing skills.
Of course, not everything is nice about my classes in DC. The main prolem is time: I will have to wake up really really early to get there on time. I hope it`ll work...but this is one of the reasons why i`m so tired i can`t wait to lie down and fall fast asleep. I have pleny of other things to write about, but I think it is enough for today.
C ya tomorrow :)